<![if !vml]>
<![endif]>

Maloof measuring a cherrybark oak in her Maryland yard

Joan Maloof

410-251-1800

Joan Maloof is the author of Teaching the Trees: Lessons from the Forest (2005) and Among the Ancients: Adventures in the Eastern Old-Growth Forests (2011). In 2016 she will publish a book about how management affects the biodiversity of a forest, and in 2017, a book Seeing Forests with photographer Robert Llewellyn.

Maloof is a professor emeritus from Salisbury University where she taught biology and environmental studies. During her time there she mentored students in Champion Tree work.

In 2012 Maloof founded the Old-Growth Forest Network. The Old-Growth Forest Network is the first national organization working specifically to preserve ancient forests for the enjoyment of present and future generations. In counties capable of supporting forest growth they identify at least one forest that will be forever protected from logging and open to the public. Then they help families connect with these forests. The result will be a national network of treasured forests where all generations can experience native biodiversity and the beauty of nature. Visit the Old-Growth Forest Network at www.oldgrowthforest.net

Maloof travels the nation giving talks about the Network and dedicating new forests into it. She also speaks out for threatened forests and advises others who are doing the same. One of her recent forest preservation victories was the Naylor Mill Park forest in Salisbury, Maryland. In 2016 she will relocate from the Eastern Shore of Maryland to Southern California.

<![if !vml]>
<![endif]>
Maloof with a coast live oak in southern California
Mollie Matteson

Until recently, I was employed by Forest Watch, a group advocating for old-growth protection and restoration (among other things) in Vermont. Forest Watch is now going to become the Northeast office of the Center for Biological Diversity, and I will be their first staff person in this office. For those of you familiar with the old Wild Earth journal, Forest Watch (and now CBD) has been occupying their former space for the last couple of years.
"As a whole, the northeast United States is one of the most densely populated regions on Earth, and yet we have here one of the best opportunities to figure out how humans can live respectfully and harmoniously alongside nature and thriving wild places," said Mollie Matteson, former deputy director of Forest Watch and now the Center's Northeast public lands advocate. "The story of this region is one of ecological upheaval and loss, followed by the dramatic recovery of much of our forests and native wildlife since the early 20th century. The first half of that story is playing out all over the world today, and we can show that it is possible to turn those losses around — to restore wild nature, not just destroy it."
"However," continued Matteson, "our gains have only been partial. With the ongoing threats of air and water pollution, development and habitat fragmentation, invasive species, and of course the looming specter of climate change, we are likely to fall far short of realizing this region's potential to return to ecological health. In fact, without dramatic, pro-active efforts, we are going to see our ecosystems unraveling and the increasing loss of species — both those already rare and species we now take for granted."
I have been very interested in old-growth forests for a long time. I am particularly hopeful that as a representative of CBD, we will be able to find opportunities to get public lands agencies to get more serious about old-growth ecosystems. Rare or sensitive plants, lichens, invertebrates, or other wildlife with strong associations with old-growth --these are the kinds of things I would be interested in knowing more about.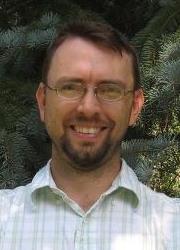 Ryan W. McEwan, PhD

Assistant Professor of Environmental Ecology
Department of Biology
The University of Dayton


I am a forest ecologist, and I just started a research/teaching faculty position at The University of Dayton. My research has been (and continues to be) focused on central and eastern Kentucky and southern Ohio. Two interesting forests I have worked in are the old-growth portions of Lilley Cornett Woods in eastern KY,

and in "savanna" remnants in the Inner Bluegrass Region of KY

I am very excited about a number of very interesting old forests that I have discovered in the area around Dayton and am busy launching a series of studies here (in collaboration with Neil).

One of the yet-to-be learned lessons in the history of the world is that understanding how ecosystems work is necessary for the flourishing of human societies. Research in my lab attempts to further understanding of how ecosystems work. In particular, we recognize that ecosystems are constantly changing. They respond to changes in environmental conditions, to dynamics among existing species, and to introductions of new species. Research in my lab is focused on plants, plant communities, and ecosystem processes. Long-term perspective on ecosystem dynamics is achieved through the analysis of tree rings, and permanent plots. Ongoing research includes studies that explore the role of historical disturbances (such as fire) in ongoing forest dynamics.

http://udbiology.com/content.php?id=1664







Gaines McMartin

Winchester, VA
I am a retired English professor. I studied forestry at Michigan State U. I own and manage 300 acres of timberland in Garrett county MD.

lived in Westfield, NJ until I was 18. At the age of 9, I started measuring the diameter of all the big trees I could find. I attended Michigan State University, majoring in forestry and botany before
getting my B.A. and M.A. in English. When I was a forestry student I worked as a choker setter for Weyerhauser in Oregon one summer, and when a botany major I spent a summer as a field assistant to a professor studying alpine flora in Mexico.

I then attended UCLA where I earned my Ph.D. During my time in LA I visited the redwood and sequoia parks frequently. I was an English Professor at Gallaudet University for 30 years before retiring in 1962.

I have kept up my interest in forestry, and I manage and do some logging on my 300 acres of timberland in Garrett County, MD. I have owned this timberland since 1975 By appointment I am available to give tours showing a beautiful natural area as well as best forestry practices.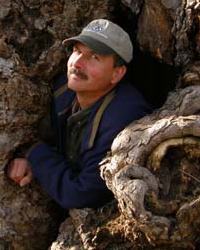 Dan Miles
Bedford, Virginia
Lover of ancient forest and trees, native plants and all things beautiful. Love to explore remote areas off-trail. I'm a contributor of Old Growth in the East: a Survey; initiated and campaigned to preserve 8,000+ acres with old growth forest, now the Mount Pleasant National Scenic area in VA; conceived and drew boundaries for 2 areas now Wilderness: The Priest and Three Ridges. Was a Wilderness Ranger in WA for 17 years.



Jeffrey Morris

Washington, PA

I am a lowly Landscape Designer and Horticulturist for a S.W. Pennsylvania Nursery. I am not a cookie cutter designer--I take into account what the client sees for their Landscapes. Whether it be for deer resistance, native plantings, low maintenance, bloom, scent, screening--all of the above--Oh and the birds--and wildlife considerations--yes these are taken into account. It is my pleasure to design for clients that wish to bring in the senses--the sights, sounds, scents---This is my mission--when I see posts like this(and this is why I joined the group)--well I need to respond. Being the professional I did some public speaking to gardening groups, and master gardeners, not just about design principles, but also about soil modification, soil compaction, organics, correct siting, the proper plants for the specific need--all of this rolls into the enhancement of one's life!

It is wonderful to sit on the deck, and have hummingbirds three feet away buzzing, and chirping, and the colors of their feathers in full view, to have these beautiful deer ten feet away big brown eyes, eating my garden!--well that is why I planted it in the first place--
to share--


Scott Morris

Glencoe, AL

Lifelong interest in trees and woodworking. Spent my weekends growing up traveling around the south with my father to cut black walnut trees for his woodworking hobby. I have the recently named Alabama Champion Shagbark Hickory on a tract of land that I own in Etowah County Alabama.
Travis Morse
http://www.linkedin.com/in/travismorse
Ecologist at Earth Dimensions, Inc.
Buffalo/Niagara, New York Area
Earth Dimensions, Inc. is a soils and environmental consulting firm which has been investigating soils and the environment throughout the Northeastern United States for over thirty years.
My specialties include habitat surveys /inventories, wetland delineations, natural resource impact analyses, rapid bioassessments, Clean Water Act, Section 404, Article 24, SEQR and regulatory compliance, permit applications, compensatory mitigation, restoration, creation, enhancement and maintenance of wetlands, rare, threatened, and endangered species surveys, biomonitoring, functional assessments, tree surveys, and plant taxonomy.
Education: State University of New York College at Buffalo
University of Nebraska at Kearne

Grace Nichols (steering the Clearwater Sloop)

Grace Nichols is a biology teacher and a parent of two young adults in Albany, NY. Locally, she works for the local and rare ecosystem, the Albany Pine Bush, with a fantastic crew, the Save the Pine Bush group.
Motto: "Pay your rent, work for the earth."

Bio: I spend a lot of time explaining the fundamental "neat and cool" aspects of nature to energetic, inquisitive middle school students. The rest of time is devoted to my own teenagers. A native of Brooklyn, I find the rocks, birds, plants, animals, and trees of the Capital District to be good teachers. I retain that "oh wow" enthusiasm for wildlife, given that I am from the land of pigeons, starlings, concrete and litter.

Ed Nizalowski

The Newark Valley Historical Society preserves and interprets the past of Newark Valley, New York and Northern Tioga County. At the Bement-Billings Farmstead, experience the sights, sounds and scents of the 19th century: the blacksmith's hammer ringing on hot iron, cabbage soup simmering over an open fire, the wheel whirring gently under the skillful hand of a master spinner.
http://www.nvhistory.org/index.shtml

http://www.nvhistory.org/farmstories.shtml

http://www.nvhistory.org/miscellaneousinterest.shtml

Ed Nizalowski, Newark Valley, NY is chairman of the Herrick Barn preservation (dismantling and re-erection) project and has collected barn history for the past ten years. http://www.thebarnjournal.org/stories/story012/index.html