Eastern Native Tree Society Events - Archive of Older Posts




On March 14, 2010 the Eastern Native Tree Society and Western Native Tree Society switched from discussion lists on Google Groups to a new discussion list in a Bulletin Board format at: http://www.ents-bbs.org/index.php For the latest event news click on the BBS button or the link above.
Forest Summit #7 and ENTS Rendezvous, Oct. 13-15, 2011

At HCC, we have the Forum reserved for the dates of October 13th and 14th, 2011. Our goal is to make this the conference for the students. We hope to secure participation from as many area colleges as we can. We would like to see entire classes participate. We will focus on forest science and forest values. We will not be concentrating only on Massachusetts, but will present a broader view of our forests form a scientific perspective.
2010 Forest Summit/ENTS Rendezvous, October 14-16, 2010, Holyoke Community College, MA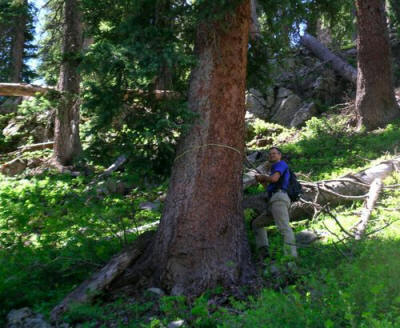 Western Native Tree Society Rendezvous, July 2010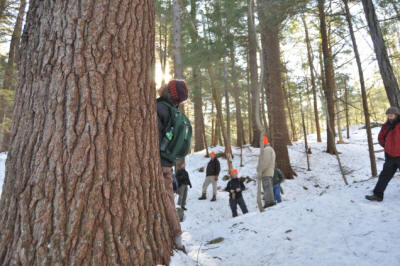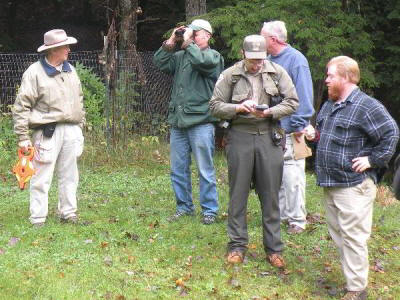 Fall ENTS Rendezvous-Cook Forest Big Tree Extravaganza
October 2009

Congaree National Park Expedition, February 2009 -A Spring Measurement Expedition at Congaree NP in South Carolina will be held February 20-23, 2009. There may be some pre and post expedition field trips in the area.
Index Congaree National park Expedition 2009


ENTS Rendezvous Oct. 31- Nov. 2, 2008
Saving Our Hemlocks From HWA, Thursday September 18, 2008


Care of Veteran Trees Seminar, June 16, 2008, Biltmore Estate: Neville Fay, Current Chairman of the Ancient Tree Forum will be giving a one day seminar about "Veteran Trees" at Biltmore Estate in Asheville NC on June 16. Conservation Arboriculture: Care of Veteran Trees PDF Brochure






Friends of Robinson State Park Bio Blitz - 6/20 thru 6/22 2008 at Robinson State Park, MA.






Black Mountain Gathering April 18-21, 2008


Forest Summit #5 / ENTS Rendezvous Oct 2007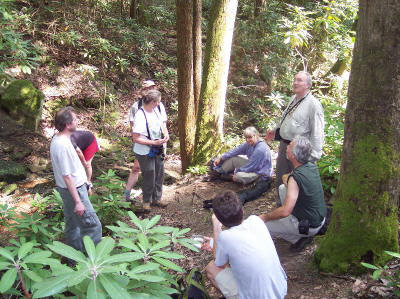 Kentucky Old Growth Conference June 2007
Cook Forest Big Tree Extravaganza/ ENTS Rendezvous April 2007
ENTS Rendezvous Oct 2006 & Forest Summit IV Lecture Series


7th Old Growth Conference Ark, March 2006 - The 7th in the Ancient eastern Forest Conference Series was held in Little Rock Arkansas in March 2006. It concentrated on the forests of that region and the rediscovery of the Ivory-billed woodpecker. The conference was attended by approximately 120 people.


Forest Summit MA October 13-14, 2005
Forest Summit Lecture Series, Event 3, Oct 13-14, 2005
Hosted by Holyoke Community College and ENTS
April 23-24, 2005 Cook Forest, PA

Forest Summit, October 21-24, 2004:
Forest Summit, October 24-25, 2003:
Cook Forest Rendezvous April 2003:
Rendezvous April 2002:
Rendezvous October 2001:
Mohawk Trail State Forest, Massachusetts
Managing to Create the Ancient Forest Conference, Sweet Briar College, Virginia, May 2000 - The conference was held at Sweet Brier College in Virginia to education landowners on the nature and value of old growth. The primary sponsor of the event was the 500 Year Forest Foundation of Lynchburg, VA. Cosponsors included FMTSF and ENTS.
Porcupine Mountains, MI
Rendezvous November 1998:
Mohawk Trail State Forest, Massachusetts - Events included a climb of the Jake Swamp Pine by Will Blozan.
Wachusett Meadow Wildlife Sanctuary
October 1996 - Mass Audubon hosted the first ENTS rendezvous held at Wachusett Meadow Wildlife Sanctuary that attracted around 45 people.
Other Events with ENTS Participation
Ecological Society of America Meeting, Memphis (Aug 2006)


ESA Meeting comments - Lee Frelich (Aug 2006)



Fight the Blight Conference Capital Trees Program (June 2006)
For our Thursday June 24th meeting, we are indeed fortunate to have Mr. Will
Blozan, a founding member of the Eastern Native Tree Society and the
preeminent big tree hunter in our region, coming to Raleigh! We will be
looking at hard-to-measure trees; trees on slopes, leaning trees, crooked
trees. I'm hoping that some of you CTP Awards Jury members will be able to
attend, and bring along their measuring equipment.