==============================================================================
TOPIC: Fletcher Park White Pine Grove
http://groups.google.com/group/entstrees/t/6e0be7c8d9e99723?hl=en
==============================================================================

== 1 of 3 ==
Date: Sat, Dec 6 2008 6:52 pm
From: James Parton


ENTS,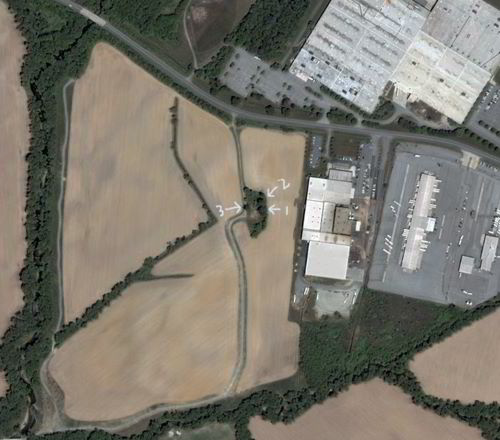 Today I finally got back up to measuring a small grove of pines located behind Fletcher Park near a Fedex facility off Mills Gap Rd. It is a grove of four decent sized White Pines and a couple of really small ones. A fifth sizeable one had already fell. The grove is located in a field near the Fletcher Park walking trail. Fletcher is located between Asheville and Hendersonville in western NC.
| | |
| --- | --- |
| Two big white Pines | Pine Grove |
I measured the largest pine first. I found the girth hard to measure due to all the poison ivy vines clinging to the tree. In summer I never would have tried it! Discounting some for the vines I came up with 12ft 2in cbh. It is one of the largest girthed pines I have found to date. The tree measured 96.1 feet tall and has large branch stubs. The tree is single trunked.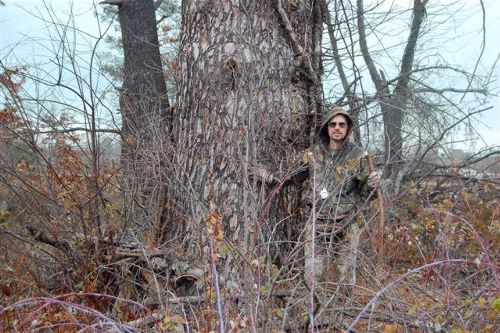 White Pine 12 ft. 2 in cbh

The second tree I measured forked about 5 and a half feet above the ground and measured 11ft 8in cbh and is 88.1 feet tall.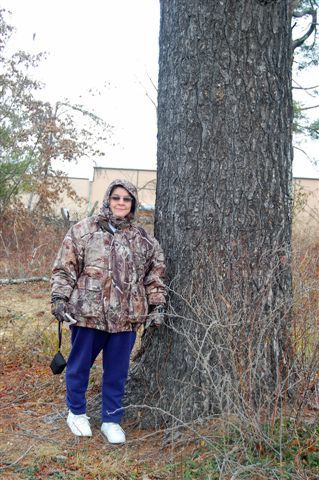 White Pine 9 ft cbh
The third one measured is 9 feet in girth and 83.4 feet tall.
James Parton
---

A few weeks back I measured a large hickory in the park. Here is a link to it in the discussion list. The Hickory was 13.75 ft in girth and 85 feet tall.

http://groups.google.com/group/entstrees/browse_thread/thread/5da87be9912414a0?hl=en#
Oct 27, 4:16 pm

From: James Parton <hawthorn_...@yahoo.com>
Date: Mon, 27 Oct 2008 14:16:49 -0700 (PDT)


ENTS,

While fishing Cane Creek late this last summer I noticed a nice Hickory and said then I would come back and measure it. I am unsure of the type but the leaves and nuts are fairly small. I think it is a Bitternut Hickory. Maybe some of you can ID it from the pictures. It's bark, at first glance resembles a Tuliptree but is not furrowed quite as deep. The leaves were in a brilliant yellow fall color.

The tree is located on a trail alongside Cane Creek in Fletcher Park, Fletcher NC.

Hickory ( Bitternut? ) 13' 7 1/2" cbh 84.99 feet tall.


James Parton


---
==============================================================================
TOPIC: Fletcher Park White Pine Grove
http://groups.google.com/group/entstrees/t/6e0be7c8d9e99723?hl=en
==============================================================================

== 1 of 2 ==
Date: Sun, Dec 7 2008 7:35 pm
From: JamesRobertSmith


Wow. That first one is really a big tree! Nice find!





== 2 of 2 ==
Date: Mon, Dec 8 2008 12:45 am
From: James Parton


James S,

Yeah, but I was hoping for 100 feet on the White Pine. The Hickory
would have really been impressive if it would have been single
trunked. Still, both were nice trees.

JP


---