Manitoba
---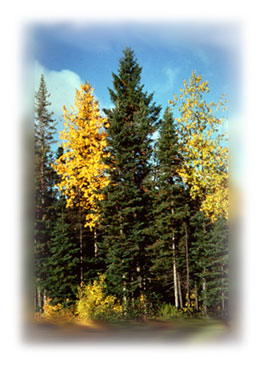 Manitoba
On March 14, 2010 the Eastern Native Tree Society and Western Native Tree Society switched from discussion lists on Google Groups to a new discussion list in a Bulletin Board format at:
http://www.ents-bbs.org/index.php
Posts made since the inception of the BBS on March 14, 2010 will be sorted and archived on the BBS. Click on the link to go to the equivalent section on the new BBS. This website will continue to serve as a front end for the ENTS and WNTS groups. It will continue to serve as a repository of older posts, and will serve as the host site for special projects and features that are not well suited for a BBS format. Please visit the BBS for the latest information and trip reports.
Field Trips and Discussions

Manitoba Forestry Index Page http://www.gov.mb.ca/conservation/forestry/index.html Manitoba has over 26 million ha of forestlands, of which approximately 94% are provincial Crown land. Our Crown forests are managed for diverse economic, environmental, social and cultural uses. To effectively meet these varied needs, Crown forestlands are designated for different uses such as Provincial Parks, Wildlife Management Areas, Ecological Reserves or Provincial Forests.

Introducing Manitoba's Forests http://www.gov.mb.ca/conservation/forestry/forest-education/general.html The Province of Manitoba, Canada's central province, consists of 65.0 million hectares of prairie, lake and forest. The southern boundary of the province borders the United States at 49° latitude and the northern boundary flanks the new territory of Nunuvat at 60° latitude. Forests make up about 26.3 million hectares of the province's 54.8 million hectare land base.
| | |
| --- | --- |
| | The Northern Coniferous or boreal forest is our largest forest zone. It covers a broad swath across the northcentral and central part of the province, dipping down to extend across our eastern border into Ontario. You'll find black spruce in the lowland bogs and fens, and jack pine, poplar and white spruce on the uplands. |
| | The Broadleaf/Mixedwood Forest dominates the south-central portion of the province. This forest type is often referred to as the Aspen Parkland, which consists predominantly of aspen, with smaller amounts of white spruce, oak, maple and elm. |
| | The grasslands of southern Manitoba parallel the edge of Manitoba's central forest zone. While often thought as an endless expanse of grass, there are actually thousands of small broadleaf forest stands dotting the prairie landscape. These mini oases of deciduous trees and shrubs not only provide critical habitat for wildlife, but a valuable source of income to farmers and landowners through proper woodlot management. |

World Wildlife Fund Mid Continental Canadian Forests http://www.worldwildlife.org/wildworld/profiles/terrestrial/na/na0608_full.html The mid-continental Canadian forest ecoregion extends from southern Great Slave Lake in NWT to encompass most of northeastern Alberta, central Saskatchewan and parts of west-central Manitoba. This ecoregion is classified as having a subhumid mid-boreal ecoclimate. It is marked by short, cool-to-warm summers and long, cold winters.